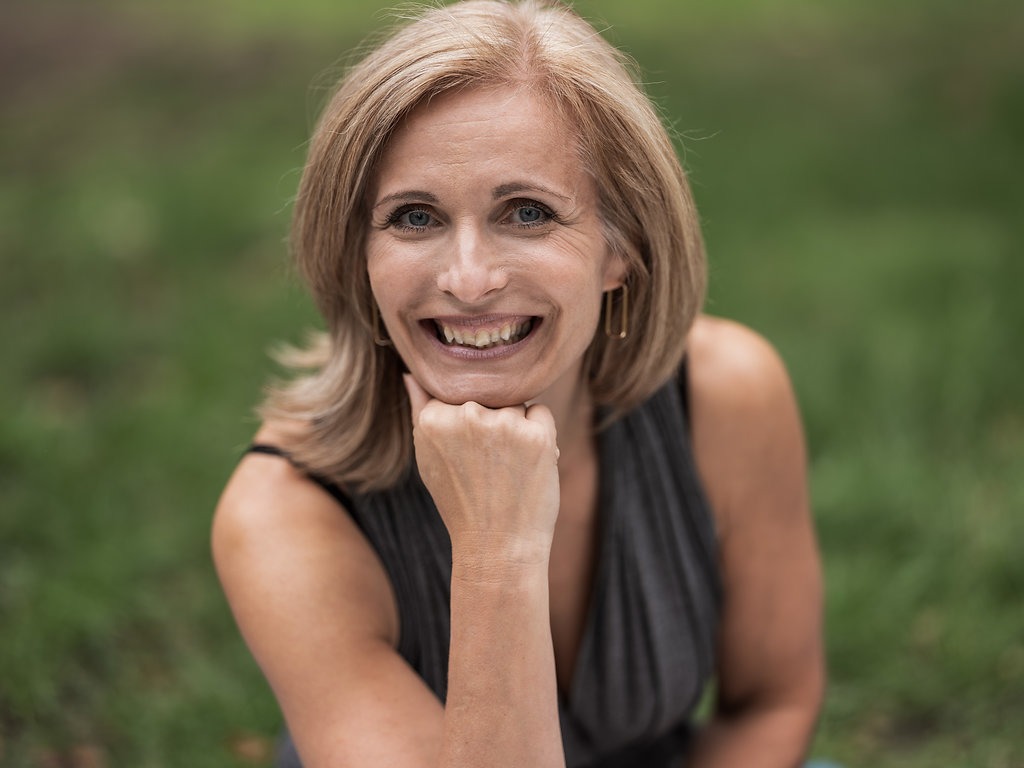 Sisse Siegumfeldt
I have now taught for almost 10 years and it is time to gather Kids Yoga, classes for adults and workshops under the same roof.
I have been doing yoga for 14 years and it is pretty much the guiding thread in my life. My source of joy and energy when the sky is blue, and my steady rock and anchor when the storm gushes. My approach to teaching yoga is to be on the same level as the students and communicate yoga so anyone can understand it. Everyone should have a warm and good experience and a happy body when going out of a class.
Childrens Yoga has always been a part of it all and I have tought thousands of children and hundreds of educators and school teachers in Childrens Yoga.
I have several trainings and courses and numerous courses behind me, amongst these are: Hatha Yoga with Claus Hagen 2004-05, Vinyasa Yoga at the Yoga Arts Teacher Training 2007, Anusara Immersion 1-3 with Desiree Rumbaugh , Jordan Bloom, Neesha Zollinger 2009-2010, Lille Yogahus Children's Yoga Teacher Training 2012-2013, Yoga Therapeutics , Mindfulness for children, Mindfulness training , Yoga Philosophy Course , The Psychology of Yoga , Dynamic Yoga and many others.
I have also written the book " YOGA – et kvarter om dagen for en glad krop og et stærkt sind" (Gyldendal 2013) and made the DVD " Børne Yoga og de fem sanser" ( SisseYoga 2011)
Lotte Barrett Thomsen
Yoga has always been a part of my life – listening to my body and mind and take actions based on that is everyday yoga to me. I love to inspire my students as well as getting isnpired by them.
In my yoga classes you will: sweat, smile, wonder, getting challenged in a safe way and you will feel as part of a group of yogafriends. Every class includes different elements: flow, classical postures, yoga games, partner/acroyoga and breathing excercises. I also work intuitively because it is important to me to honour the energy the kids bring with them and to be mindful towards them. Savasana or relaxation is both the kids and my favourite part. I use guided meditations and visualisations to get deeply relaxed, focus and connect body, mind and feelings.
I am certified as a teenyoga teacher from teenyoga.uk, childrens yoga teachers from Lilleyogahus, childrens meditations from ConnectedKids andJeg er uddannet: Teenyogalærer hos Teenyoga.uk , Børneyogalærer hos Lilleyogahus, i Børnemeditation hos Connected Kids as well as a trained educator and inclusion supervisor.
Katrine Johnsen
I've been practicing yoga for more than 15 years and I am certified by Yoga Garden San Francisco in Hatha and Vinyasa Yoga as well as childrens yoga teacher training at Blå himmel Yoga Copenhagen. My background as a dancer makes me include an element of flow and rhythm in my classes almost everytime.
To me, yoga is the smartest way to move your body, an opportunity to breathe deeply in a fast world, a source of nourishment and peace of mind, as well as a way to meet the world, myself and other people with love and respect. And this is why i love to teach it and why I believe that everyone can enjoy yoga, no matter their background, age og flexibility.
It is important to me to meet my students where they are and to see them, with all of their unique experiences, bodies and conditionings. This is what I always try to take with me and live up to as a yoga teacher.
Lea Bresson
Lea Bresson – is a certified childrens yoga teacher and graduated from Lille Yogahus. Lea is teaching our family class.
Her background is a training as educator and there she truly can see the value of yoga and how the playful approach supports childrens development both motorically and socially.
"Yoga to me is a way to get to know myself and find the way home." A sublime system for growth and development from an early age.
Rikke Dall-Hansen
Children's Yoga for me is something totally magical, a place where children and adults can play and grow together, a place where you can be yourself and find energy as well as calm. Yoga has meant a lot to me in my life, it has given me balance, gratitude and a deeper understanding of myself, as well as a lot of tools to tdeal with life's ups and downs. My great love for children's yoga will probably be that I'm a big kid who loves everything that's creative, exciting, fun and challenging.
Besides being a children's yoga teacher, I also work as a Physical Therapist and Dance and Motion Therapist and have worked for many years as a professional dancer and circus artist. I incorporate elements from my background in the yoga as I feel that playfunessl and creativity support the children's yoga and helps make the classes exciting and fun.
I have over 10 years of work experience with children and young people in dance, theater, institutions (nursery school, kindergarten, school, after-school), circus, as well as children's events in Denmark, England and Italy. I have studied both with Yogarollinger and Hjertebarn Children's Yoga and Mindfulness teacher at Sisse / BlåHimmelYoga and is educated DMP.
Kiri Weimann (on maternity leave)
Yoga to me is a way to find a meaning in everything. The deeper i immerse into the philosophy of yoga, open up and surrender, the more meaning i find in it. A sudden event changed my path from career woman on her way to the top, to a life with children yoga, personal development and calmness. I found back to yoga the day I decided that life is great, even though I was living with daily headaches, plugged ears and constant tinnitus. I now find joy in teaching yoga to children and show them how to be present, love themselves and that you can dance in the rain.
I am a trained children yoga teacher, certified by Lille Yogahus, and have added several courses about mindfulness for children, True North, yoga therapy for children with special needs and am just about to finish my education in Connect Kids, which is meditation for children and teens. Besides that i am the founder of Børneyogahulen and have a degree in communication (Cand.Merc.)
Arenze Fischer (postnatal and sub)
Yogateacher, childrens yoga teacher, prenatal and postnatal yoga teacher, story teller and cand. scient in anthropology.
To me yoga is a way to find stillness, find home, find myself. I took my first yoga class in january 1994 and was quickly fascinated by yoga and meditation. This led to several long retreats, several teacher trainings and a couple of years in an Ashram. I have been making a living by teaching yoga since 2002 and have taught many different people, ranging from irish university students and kindergarten kids with special needs to special classes for old muslim women.
I often teach kids based on stories and myths that create a framework for yoga. Telling stories is a fantastic way to train childrens attentions and fantasy and myths help to give being a certain meaning. Parent-Children classes are a great opportunity to create a commen experience where child and parent meet on the same level.
Education: Yoga-og meditationteacher at Galway Yoga School in Ireland (ca. 800 hours). Postnatal yoga for mom and baby at Sitaram Partnership and prenatal yoga at British Wheel of Yoga. Mindfulness instructor by Henning Daverne. I graduated as a childrens yoga teacher from Lille Yogahus and have added yoga therapy for kids with special needs and courses on mindfulness in Schools of Connected Kids, which are trainings about meditation for children and teenager. As the only one in Denmark I have taken the teacher training of Storytime Yoga with Sydney Solis. At the moment I am adding more general courses in movement pedagogic to my specialised knowledge about yoga.