Advanced Aerial Yoga Teacher Training
Cancelled, will reschedule for Spring 2024
After having held 14 Aerial Yoga Teacher Trainings, Sisse is proud and excited to present the first Advanced Aerial Yoga Teacher Training in Denmark. It is open to Aerial Yoga teachers from any school, or advanced aerial students. In this training, we will be going deeper into Tricks, Flips and Flow, and how to teach it with safety and fun. At Kula Yoga we have plenty of space and high ceilings to play under.
Flow
Flowing through the hammock is just amazing, there is no better feeling. But Flow in Aerial yoga can feel a lot harder to do, than in fx. Vinyasa. In this training we will work on how to sequence a good flow, and build it up so the students enjoy it, and don't get a headache. Many little parts go into a good aerial flow, and the progressions, supporting poses, and build up, are all super important.
Adding dance elements to the flow can feel out of the comfort zone for many of us, however, in order to create balance and breaks in an advanced flow, adding dance moves is a great idea. Getting over the awkwardness with dancy elements is wonderful, and you get to a point where the arms, pointy toes and backbends all add to the flowy feeling (as well as improving your flexibility).
Tricks and Flips
We are going to go deeper into tricks and flips, how to teach them safely, and in a way that encourages and empowers your students. The progressions are incredibly important, you really can't skip a step in advanced aerial yoga. You will learn specific progression for forward flips, back flips, climbing higher and flipping and how to spot them, using hand-on adjustments. Having a system and a deeper understanding of the biomechanics of flipping, is invaluable when you are teaching it.
What do you want to work on? You will bring tricks from Youtube or Instagram, that are challenging for you, and we will work on them together and learn them (if they are realistic for your body).
Sequencing for Advanced classes
Sequencing for advanced classes is different than for beginner level. You can start doing inversions right away, in fact, your students probably crave it when they enter class. Your students will need more conditioning, and you must do a thorough warm-up. Mixing the strengthening with the relaxing, the fun with the functional, in a balanced way, takes a lot of consideration and skill. Keeping the classes fresh, requires variation and themes. We will work from templates that makes sure your classes are well-rounded and keep the students coming.
Flexibility and Strength
Improving flexibility is always fun, and you will learn how to do this effectively and safely by using modern methods focusing on the nervous system. We will use skills from contortion and mobility and do a lot of active stretching, sneaky strength training and proper technique. Sisse has been deep into functional yoga for many years and knows all the tricks. (Btw. she is NOT naturally flexible, all that splits action is from functional yoga).
Obviously, working in the hammock on an advanced level requires strength, and you will leave with a program to improve your strength and flexibility going forward.
In the Advanced Aerial Teacher Training you will receive:
A thorough, practical guide to Advanced Aerial Yoga :
100+ pp. manual with detailed instructions and illustrations (original material).
Learn more flips, tricks and climby, playful poses at your level.
Aerial conditioning with the hammock.
A video library of flows.
Theoretical knowledge about Advanced Aerial Yoga:
Advanced Aerial Yoga sequencing.
Safety first. Teaching multi-level.
Hands-on adjustments
Practical anatomy
Safety and how to tie and hang a hammock / rig a studio.
Prerequisites:
The course is aimed primarily at teachers of Aerial yoga and serious aerial yoga students that don't plan to teach (if you want to teach, take Aerial Teacher Training first). If you are enrolled in the program you will receive a 10% discount on our yoga hammocks.
Teacher:
Sisse Siegumfeldt has been teaching yoga since 2005 and has multiple Yoga Teacher Trainings, Childrens Yoga TT, Aerial Yoga TT, Mindfulness and courses. She also has a shady past as a circus princess. She has written the books "Yoga – 15 minutes a day" (Gyldendal 2013) and "Yoga for children - and their adults" (Gyldendal 2015). "The first time I tried Aerial Yoga it was to try this new gimmick with yoga in a hammock. I thought it would be fun and would not have imagined that I would be weeping like a child in the hammock at the end of class. Aerial yoga is more than just fun, it's deeply releasing and profoundly transformative, and true yoga. I love it."
Sisse is registered with Yoga Alliance as:
Testimonials from Aerial Yoga TT:
"Thank you so much for some amazing wonderful, crazy and fun days together dear group
- it was so amazing and rewarding...and hard
Thanks for entangling us … and evolving us
-and for your always infectious enthusiasm, dear Sisse"
"For 4 days I practiced ariel yoga with Sisse Siegumfeldt in Blue Sky Yoga. It's amazing what a piece of fabric can do. A prop for immersions and in yoga poses, for muscle training, strength performance, and total relaxation. The game has just begun and there are many fun, totally strenuous and utterly relaxing hours to look forward to. Thank you  for our journey through these days. You are super beautiful and skilled and kept us well motivated🙂 "
"Thank you so much for the most wonderful education, it has been hard, fun, and just wonderful <3 You teach with great knowledge, skill and patience, and I am deeply envious of your playful ease in the slings, haha. That's where I will get to! I feel really well equipped to teach safely in Aerial Yoga, and have a huge back catalogue to draw on, so I can do varied programs. The manual is worth its weight in gold !! Thanks."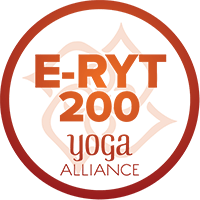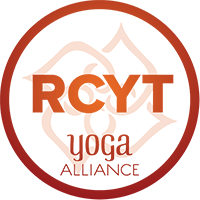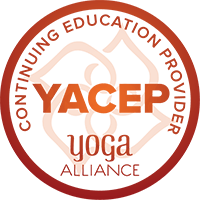 Registration
If you have additional questions, do not hesitate to write sisse@sisseyoga.dk or call 26230917
PRICE 4000,- 
Sign up by paying the first installment or the full amount
Includes
Three days of training  in a small group
Manual app. 100 p. original material
10 % discount on a yoga hammock
Closed Facebook group 
Diploma (With full attendance)
Information
New dates coming @ 17:00 - 21:00
New dates coming @ 10:00 - 17:00
KULA is located: Kirke Værløsevej 26A
2500 Værløse