Aerial Yoga Teacher Training
21-24 October 2021  - 7 hours daily
For the 10th time, we now offer Aerial Yoga Teacher Training, for yoga teachers, fitness instructors, pole dancers, or just curious souls. The training takes place in the beautiful Kula Yoga, with high ceilings and plenty of space, 600 m. from Værløse St.
KLIK HER for den danske version af siden
Aerial Yoga is a new style of yoga that is becoming more and more popular. Aerial yoga takes place partly in a special sling / hammock that hangs approx. 1 m. above the ground. The fabric is similar to what you use in circus and Aerial Dance, but shaped like a hammock, which means that you do not have to be a circus artist to practice Aerial Yoga.
The hammock makes it easy to do more inversions which is healthy and rejuvenating for both body and mind. The constant challenge of keeping balance calls for deep action of the core muscles, hands and upper body. Aerial Yoga has playful and acrobatic elements, but you can also do very gentle Restorative Aerial.
The airborne relaxation is another reason why so many people love Aerial: the hammock encloses the body like a cocoon and provides an incredibly calming and supported hugging sensation.
Aerial Yoga can be a lot of things (Also called AntiGravity, AeroYoga, Unnatta, etc.) and seamlessly blends dance, acrobatics, fitness and yoga. Our take on Aerial Yoga here in Blue Sky Yoga is that the hammock first and foremost is a new yoga prop that we use to practice yoga.
We keep all the mind-body awareness that we have in "real" yoga, but add an element of play, acrobatics and fun. This training mixes theory and practice to give you specific skills to safely teach Aerial Yoga.
In this Aerial Yoga Teacher Training you will receive:
A thorough, practical introduction to Aerial Yoga and the most common poses / figures.
100+ pp. manual with detailed instructions and illustrations (original material).
Hammock sequencing and flow.
Safety first. Teaching large groups, open-level, beginners etc ..
Yoga ethics, etiquette and pedagogy.
Flips, tricks and more circuslike poses at your level.
Partner yoga and massage in the hammock.
Theory of the vestibular system, spinal decompression and why it is good to hang upside down.
Safety and how to tie and hang a hammock / rig a studio.
Aerial conditioning with the hammock, what will get you airborne?
Gentle restorative yoga with the hammock close to the floor.
Prerequisites:
The course is aimed primarily at yoga teachers, pilates-, pole-, and fitness instructors, practitioners of Aerial yoga and serious yoga students. As Aerial Yoga is not very common yet in Denmark, it can be difficult to practice and take classes, and we fully understand that. If you dont have the option of taking classes in a studio, we strongly recommend that you buy a hammock and train at home from videos on, for example, Youtube. If you are enrolled in the program you will receive a 10% discount on our yoga hammocks and we will send suggestions for good videos.
Teachers:
Sisse Siegumfeldt has been teaching yoga since 2005 and has multiple Yoga Teacher Trainings, Childrens Yoga TT, Aerial Yoga TT, Mindfulness and courses. She also has a shady past as a circus princess. She has written the books "Yoga – 15 minutes a day" (Gyldendal 2013) and "Yoga for children - and their adults" (Gyldendal 2015). "The first time I tried Aerial Yoga it was to try this new gimmick with yoga in a hammock. I thought it would be fun and would not have imagined that I would be weeping like a child in the hammock at the end of class. Aerial yoga is more than just fun, it's deeply releasing and profoundly transformative, and true yoga. I love it.
Constanza Julio del Rio has been teaching aerial skills (silk, static trapeze) since she was 22 year old. She is a certified Yoga Teacher, Aerial Fitness Instructor and Antigravity Fitness Instructor, and Restorative Yoga Teacher. Trainings that she has carried out in the UK, Ireland and Chile, her homeland. She teaches in English.
Sisse is registered with Yoga Alliance as:
Testimonials
"For 4 days I practiced ariel yoga with Sisse Siegumfeldt in Blue Sky Yoga. It's amazing what a piece of fabric can do. A prop for immersions and in yoga poses, for muscle training, strength performance, and total relaxation. The game has just begun and there are many fun, totally strenuous and utterly relaxing hours to look forward to.Thank you Sisse and Constanza for our journey through these days. You are super beautiful and skilled and kept us well motivated🙂 "
"Thank you so much for the most wonderful education, it has been hard, fun, and just wonderful <3 You both teach with great knowledge, skill and patience, and I am deeply envious of your playful ease in the slings, haha. That's where I will get to! I feel really well equipped to teach safely in Aerial Yoga, and have a huge back catalog to draw on, so I can do varied programs. The manual is worth its weight in gold !! Thanks."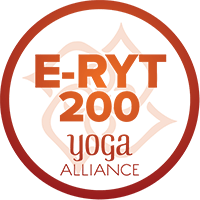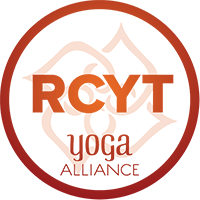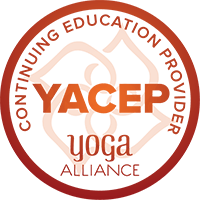 Includes
Four days of training  i a small group
Manual app. 100 pp. Original material and compendium with articles, etc.
5 Aerial classes in Værløse with Sisse
10 % discount on a yoga hammock
Closed Facebook group with feed-back
Diploma (With full attendance and participation in practice teaching)
PRICE 5500,- 
If you have additional questions or are you unsure if the course is for you, do not hesitate to write sisse@sisseyoga.dk or call 26230917
Information
SCHEDULE
21 - 24 October, 2021.
Thursday - Friday 21.-22. october at 9:00-16:00
Saturday - Sunday 23.-24. october at 10:00-17.00
REGISTRATION
Sign up by paying the first installment or the full amount.
This training will be in English if foreign speakers sign up.
ADDRESS
Kirke Værløsevej 26A
3500 Værløse